The 8 Most Powerful Real Estate Agents
[g5plus_heading sub_title="Palm Hills dominican republic real estate" title="The 8 Most Powerful Real Estate Agents" text_align="text-center" css_animation="fadeIn"]
As we all know, knowing how to get around in the real estate sector can be one of the most profitable businesses, an endless source and producer of quite a bit of wealth. Those successful entrepreneurs who have managed to know how to invest in real estate projects have hit the nail right, ambitious people, powerful and visionary, because they have known exactly how to accumulate a good amount of gold, do you want to know who the real estate magnates? Stay here I tell you.
[g5plus_space]
With a fortune of 15,100,000 million dollars, he is a Chinese businessman who exemplifies a vast success story.
In real estate and in soccer, since he is also the owner of 20% of Atlético de Madrid. It has around 75 warehouses, 85 shopping centers and 51 five-star hotels. His company is Wanda, dedicated to different sectors. In real estate, his most important firm is Dalian Wanda real estate. It is not only engaged in Chinese property brokerage, but has won multiple residential projects in the Nansha Dalian district.
With a fortune of 79.600.000 million dollars, Carlos Slim Helú is not only a successful businessman, but he is also one of the richest men in the world according to the list of Forbes magazine. What few know is that, apart from investing in the telecommunications industry, he is one of the most powerful people in the Mexican real estate market. Inmuebles Carso is one of the companies owned by Carlos Slim in the real estate sector. This Carso group firm is dedicated to the investment, construction and renovation of housing, commercial, educational, health, sports, etc. projects … Its most emblematic building is the mixed-use development of Plaza Carso, which includes the use of offices, residential , shopping center and the Soumaya museum.
He has a fortune of 15,200,000 million dollars, known in the United States for having the richest men on the planet, so it is not surprising that he also appears in the most powerful in the real estate market, Donald bren tops the lists of the sector as the richest man in America. He is the owner, founder, and president of the Irvine Company real estate company. Among its commercial project investors are:
Irvine Spectrun center in Irvine.
Fashion island in Newport Beach.
But, his most emblematic project and the pride of his company is the Irvine Ranch; an imposing project that occupies one fifth of Orange County.
With a fortune of 24,800,000 million dollars, he is one of the pioneers of the Chinese real estate industry, in addition to being the second in the list of the richest men in that sector of his country. His empire was built with the founding of the real estate firm Henderson Land Development. In addition, he was an investor in the international financial center, Hong Kong's most iconic mixed-use project. Its investment and construction portfolio in the Asian country is vast; among his two most representative works are the Henderson Metropolitan and a shopping center in Shanghai.
He has a fortune of 7,300,000 million dollars, as we expected, the real estate sector is not exclusive to men and this powerful woman makes it clear. Chan Laiwa is a Chinese businesswoman with Chinese descent specifically from the Manchu family. Seeing that her family destroyed part of Beijing, she decided to dedicate herself to rebuilding the urban landscape. During 1990 Laiwa founded the Fuwah International Group, allocating a part of its investment to real estate. Today it is considered one of the largest developers in Beijing.
Donald trump with a fortune of 4,500,000 million dollars is a set of controversies for his electoral campaign. But, beyond that, he is considered one of the most powerful characters in the United States. The Trump real estate empire is extremely vast, made up of a myriad of projects in New York City. Its main investments are destined for the business buildings, entertainment and hotel sectors. Of the projects in which it has invested, the following stand out:
Empire state
Trump tower
Trump plaza
Trump international plaza
Maria Asuncion Aramburuzabala:
With a fortune of 5,000,000,000 million dollars, she is one of the most important entrepreneurs in the real estate world. Its star company in the sector is Abilia, a consortium that owns some of the most important buildings in the country of Mexico. Of course she has investments in other industries, but Abilia is one of the most powerful the mogul has. Its success is due to the good eye it has when it comes to investing in areas with a good projection of residential growth. Today Marisum, as her friends know her, owns 2,000,000 million square meters of buildings in Mexico.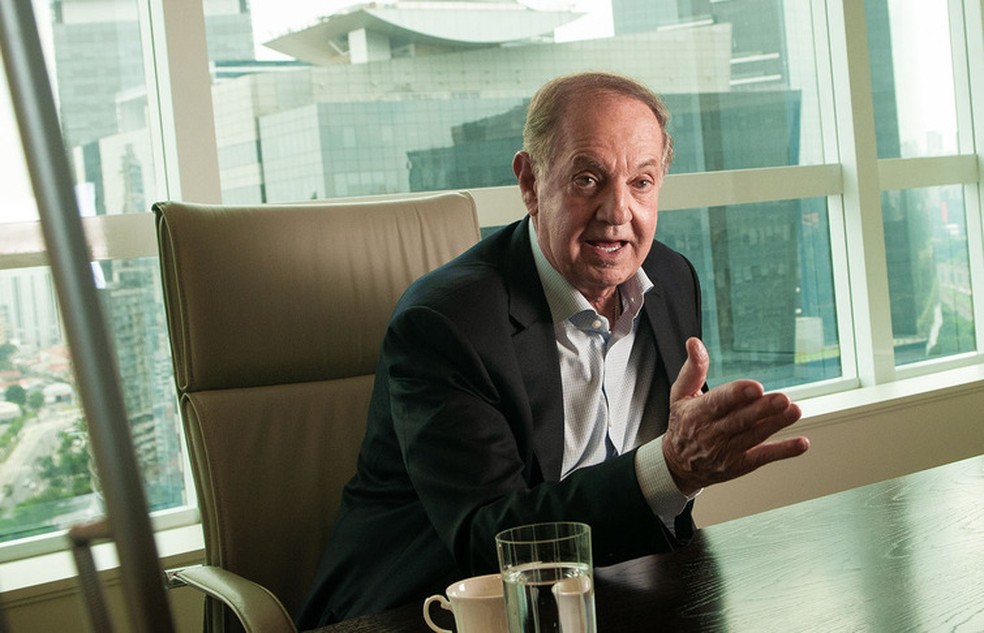 With a fortune of 1,300,000,000 million dollars our last tycoon José Isaac Pérez, a Brazilian businessman, founder of multiplan, a real estate firm that was in charge of building 18 shopping centers throughout Brazil. Among its most notable buildings is the Village Mal shopping center in Rio de Janeiro. José's empire has invested in more than 1.5 million square meters of residential and commercial projects. Multiplan was the builder of the first residential development in Latin America; the Golden Green in Rio de Janeiro